Challenged with finding the perfect technology partner?
Choosing the right technology partner or systems integrator for your enterprise security is a crucial decision that sets the foundation for success. Trust is key from the outset, given the intricate nature of large security solutions. You need a partner who not only understands the complexities but is committed to being a true collaborator in your success story.
Navigating the landscape of technology systems integrators can be tricky. It's often challenging to gauge their expertise and capabilities until you've worked closely with them on a project. The unfortunate reality is that some may fall short of their promises, leaving you in a tougher spot than before. Imagine investing a significant amount of resources only to find that the outcomes don't match your expectations.
That's why finding a partner you can trust from the start is critical. It's not just about the technology; it's about building a relationship that goes beyond the project at hand. A trustworthy partner understands your unique needs and works collaboratively to deliver solutions that align with your goals. So, when it comes to your enterprise security, make sure you're not just selecting a vendor but forging a partnership built on trust and a shared commitment to success.
"Ever come across companies stuck with integrators who seem to be missing the professionalism, knowledge, or speed you'd expect?" asks Brian Freeman, VP of Enterprise Accounts at Prime Secured. "It's surprising how many out there face this issue. Things slip through the cracks, and you only find out when you're dealing with problems on top of the tech needs you had initially."
Freeman points out that these challenges often rear their heads when a company outgrows its systems integrators. He shared a noteworthy example involving a $15 billion revenue company that received less-than-stellar treatment from their integrators. Picture this: submitting tickets without a response, wrestling with communication breakdowns from the account team, and being stuck with un-upgradable tech due to proprietary restrictions. "It's a problem," Freeman empathizes. "Too many integrators in our industry lack the nimbleness and knowledge to provide the service their customers really need."
So, how can you make sure your company doesn't end up with a problematic systems integrator?
Surviving the potentially treacherous journey to a trusted systems integrator and ensuring smooth technology deployments boils down to one crucial thing: Asking the right questions before diving into a relationship to confirm the integrator's expertise.
"First off, the integrator should be super responsive in all their interactions with you. Don't settle for 'just enough.' Opt for an integrator that consistently demonstrates thorough, clear, and proactive communication – not just during the vetting process, but also throughout systems installation," Freeman advises. "Before you bring them on board, throw some direct questions their way. Evaluate the team based on their answers and their ability to back up their claims."
To make this process even smoother for you, we've crafted a handy survey for prescreening systems integrators and figuring out whether taking the plunge with them is a risk worth taking.
Ready to make informed decisions for your tech partnerships? Dive into the survey!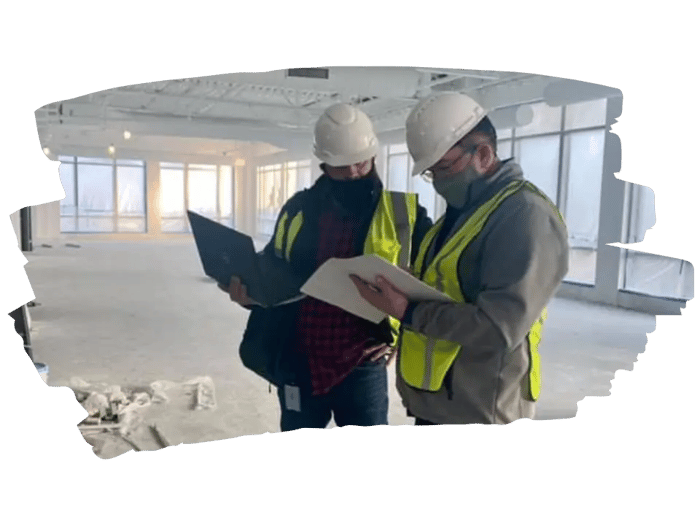 Systems
Integrator Vetting Survey
1. What is your approach to solving problems?
An experienced, agile technology systems integrator won't simply ask "What would you like to do?" The integrator's project team will provide a "value-add" when it comes to solving problems. The team should approach your technology challenges as a consulting partner, first and foremost taking time to deeply understand the challenge and need. A good technology integrator will begin by asking "What are you trying to accomplish and why?" Then, the integrator should be able to draw upon solutions they have deployed for other clients to formulate a customized solution.
Ask your integrator candidate to describe past solutions in detail. Even if they can't name their customers for reasons of confidentiality, they should be able to walk you through the steps they followed to understand the problem in- depth and find a solution.
2. How does your work support our evolving needs?
"A good systems integrator puts open-architecture hardware and software platforms in front of you that take into account future needs," Freeman said. "A bad integrator just solves for the moment." It comes down to taking advantage of tech advancements without stranding capital, he explained. On the part of the technology partner, this requires learning exactly who the customer is, understanding their business culture and model, and putting together a custom system with enough depth and flexibility to support the company's specific technology needs well into the future.
3. What questions do you have for us?
A business technology integrator with an appropriate depth of experience will have many questions about your business culture and goals. They may even ask questions that at first do not seem to be related to the need at hand. They will dig deep to see potential problems over time and demonstrate a willingness to think outside the box to create genuinely seamless solutions. They won't be willing to give you a solution immediately or simply ask what's keeping you up at night. After asking questions they will evaluate and then propose the best solution that fits the goals of your organization.
4. How did your company begin?
This question is designed to help you understand the foundation of the integrator team and its practical experience with systems installation. It's important to choose a systems integrator with strong IT roots. We suggest asking integrator candidates hard questions anchored in IT best practices. If they can't give you detailed, insightful answers that get to the bottom of the problem, they may not know enough to handle your complex issues and successfully deploy your technology.
Subscribe to the Prime Secured blog to receive the latest updates.
5. Can you provide remote service?
Freeman sheds light on the growing importance of remote services, driven by both cost-effectiveness and responsiveness. "We've take over accounts where the previous integrator couldn't handle remote commissioning, troubleshooting, or project organization. And when push came to shove, they couldn't dispatch help on-site quickly and efficiently," he shared. Those incharge of strategic sourcing might not have thought to ask about remote services in the past, but now it's a game-changer for saving money and tackling issues pronto—especially in industries where downtime is a pricey affair.
Setting up remote service can go south if not done right. It's a potential stumbling block for integrators lacking experience in this domain. Freeman's tip? Look for answers that go beyond the basics, indicating a nuanced understanding and deep expertise. Because when it comes to remote services, it's not just about having the option—it's about having it done right.
6. What will you do to ensure enterprise security?
Selecting a systems integrator unprepared to manage your IT solutions raises concerns regarding their proficiency in IP-based integrated security. It is crucial for the integrator to showcase a comprehensive understanding of the architecture behind such solutions. Their response should reflect an awareness of your company's unique culture and objectives. This question holds significant importance when evaluating a prospective business-technology integrator.
7. How are your relationships with vendors and manufacturers?
Business-technology integration is no place for generalists. Freeman explains: "If there are strong relationships with manufacturers, it tends to work out best for everyone involved. A good technology partner will be dedicated to a fairly narrow set of manufacturers and products, because it makes them experts. With so much at stake, that's exactly what large enterprises need." He also said strong manufacturer relationships provide the benefits of trust and loyalty, which help in pricing, getting problems fixed after systems installation, and building a level of respect that aids in quality technology installations. An integrator candidate should be able to substantiate their vendor/manufacturer relationships with official credentials.
8. Are you involved in our industry associations?
The best business-technology integrator for your company probably is active in your own industry, at least through membership in industry associations. This means, for example, in the retail world a technology integrator will probably be members of associations such as LPRC (Loss Prevention Research Council), and LPF (Loss Prevention Foundation),. "Prime Secured belongs to all of these, and the reason is that we want to demonstrate that we are committed to our retail customers," Freeman said. "It also shows that we have a deep understanding of and experience in the many issues they likely face every day, at every stage of their company's growth."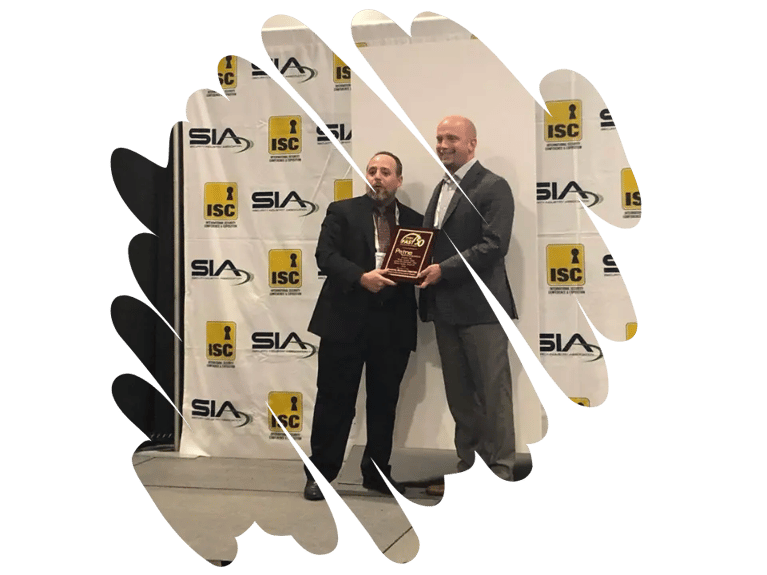 9. Describe your project management process.
The best business-technology systems integrators have formal project management processes and sophisticated capabilities in this area. They probably have back-office systems that drive efficiency and aid in planning well ahead of boots on the ground. For successful technology deployments, a good partner must be able to demonstrate a clear path to completing projects on time and on budget, as well as driving costs down. Ask the integrator, "What tools do you have to support project management?" Listen for answers that include specific, formal management tools to control systems installations, as well as ongoing service.
10. How do you keep costs down?
The integrator's answer to this question should not indicate any form of corner-cutting. Cost-cutting advantages should instead arise from deep expertise, knowledge, and smart processes. Pricing advantages should stem from positive relationships with manufacturers and other experience-based benefits, rather than bulk discounts or cut-rate sources.
Prime Secured's Approach to Technology Challenges
According to Freeman, a standout integrator should demonstrate a commitment to crafting tailor-made solutions for your unique technology challenges. They shouldn't just meet your expectations; they should surpass them.
Take, for instance, one of Prime Secured's systems engineers. Faced with a client's request for a specific security camera in a distribution center's shipping area, he didn't settle for the ordinary. Instead, he accepted the challenge, firing off questions to truly understand the situation. The result? A unique solution involving a specialized camera housed discreetly, providing crystal-clear imaging all the way to the back of 40-foot enclosed trailers during unloading.
Freeman acknowledges that your average systems integrator might lack the skills needed to crack these complex problems and execute successful technology deployments. "If you're stuck in the Stone Age, trying to navigate the jet age is a real challenge," he admits.
Curious to know more about what Prime Secured can bring to the table in terms of effective business-technology solutions? This includes robust enterprise security and highly efficient systems installation. Learn more and get in touch with us today by visiting our enterprise physical security page.
Share your thoughts with us! Leave a comment below:
More Topics You Might Be Interested In